Sometimes I get sick. And this week I got super-sick due to not taking two little pills when I was supposed to. I'm lactose intolerant, which means I need to take Lactaid pills to digest dairy products properly. So…long story very short…I ate diary without the needed pills because I got distracted.
At one point I kinda wanted to die.
So though I did write this week, I didn't update my blog like I should have because well…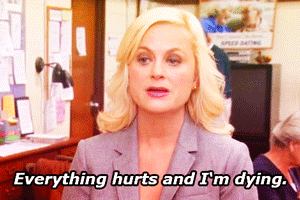 I concentrated on my Secret Project because it has to be sent to the editor for a quick turn around. I know I bought it on myself by deciding at the last minute to do it, but I'm a glutton for punishment I guess.
Wednesday
Well, this was one of those days when the words just flowed. I couldn't have stopped if I wanted to. The scene just flowed so beautifully I wish all my writing days were this awesomely easy. It's almost like being possessed. I'm so thrilled at how this scene came out.
Thursday
Another really great day of writing. Things flowed wonderfully again. This short story WANTS to be born. I love it when everything just clicks in place like this.
Friday
A non-writing day, but an important one nonetheless. This wasn't the fun research (like fashion, food, etc), but a refresher on the psychology of abusers, serial killers, and the effects of Stockholm Syndrome. I spent most of the day sleeping, but did read a few articles, especially about Kilgrave from Jessica Jones. Like Vlad and Glynis, there are people who "ship" Jessica with her rapist/abuser Kilgrave. This one particular article was great food for thought about the fandom that guiltily loves Kilgrave.
I decided to write this weekend, so we'll see how things flow.